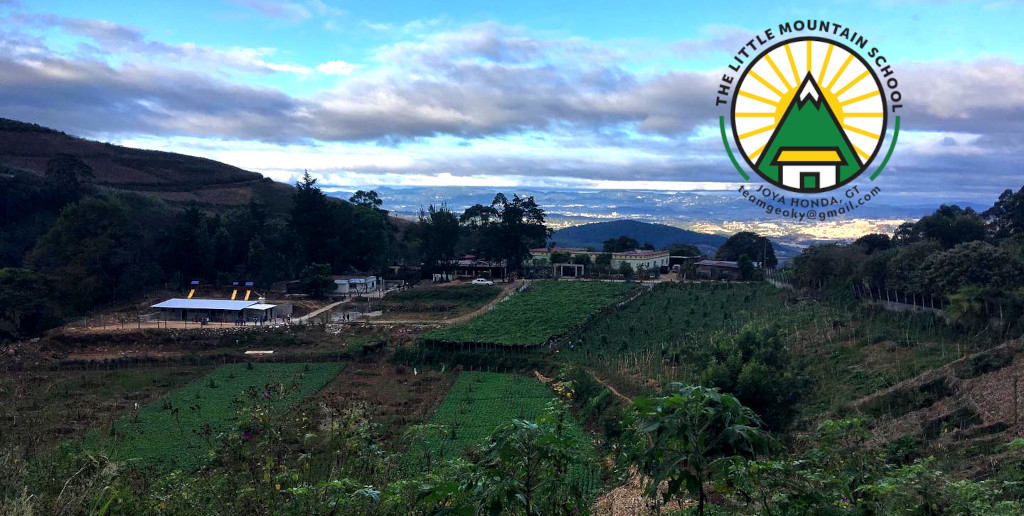 Understanding the importance of education, and the difference a bilingual education could make for the lives of the children in Joya Honda, Guatemalan Educational Outreach (GEO) cofounders Fr. Miguel Alvizures and Forrest Day dreamt of starting an English-immersion school. As there were no schools in the village of Joya Honda, only in neighboring villages, Fr. Miguel and Forrest decided to make their dream a reality.
A group of volunteers in support of the cause came together as GEO's board and raised money to start the school. A vacant house in Joya Honda was acquired to be used as the school's first classrooms. Several renovations needed to be done, and GEO volunteers have made multiple trips to complete several projects. Repairs were made to the roof and ceiling, the windows were enlarged to allow for more natural light in addition to large ceiling lights being installed. A playground was built, and a privacy fence put in place around the property. The bathrooms were updated, and the walls were painted. Fans were installed, and the kitchen sink replaced.
The school has continued to expand, despite the disruption of the covid-19 pandemic.
Please visit Guatemalan Educational Outreach to learn more about GEO and The Little Mountain School.