14 September – Judas de Chomes, Costa Rica
On Tuesday morning, the team bid their goodbyes to Fr. Rodolfo at the Parish of Saint George Martyr in Abangares, Costa Rica and set out for the next stop on the Camino route, Judas de Chomes.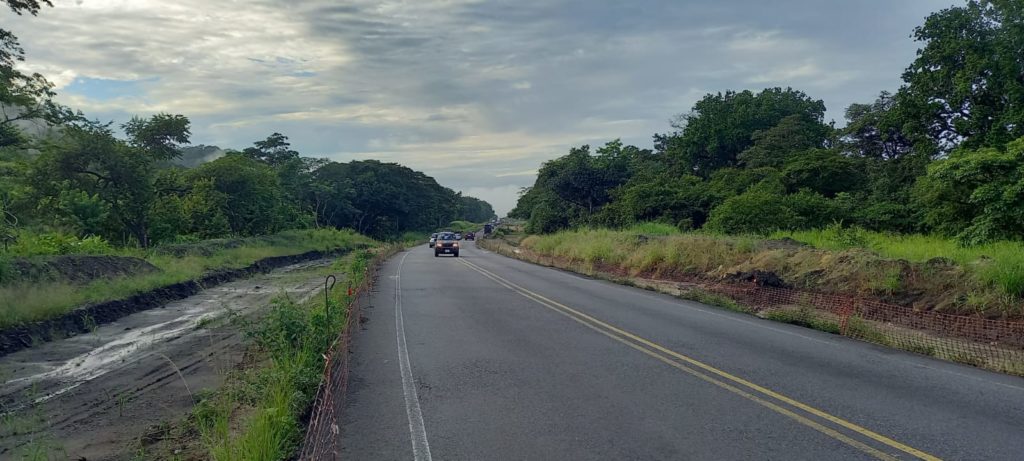 The distance they expected to traverse was 23 kilometers, or a little over 14 miles. This area of Costa Rica is more rural than any area the team has visited thus far. A close inspection of the map shows very little between Abangares and Judas de Chomes. There aren't really even many gas stations or restaurants on the map.
But there is some beautiful scenery, and many opportunities to stop and smell the…crepe ginger plants. Crepe ginger is not a true ginger, but is a close relative. It is native to Southeast Asia, but often grows wild in Costa Rica. In traditional medicine, it is used to treat fever, asthma, bronchitis, and intestinal worms.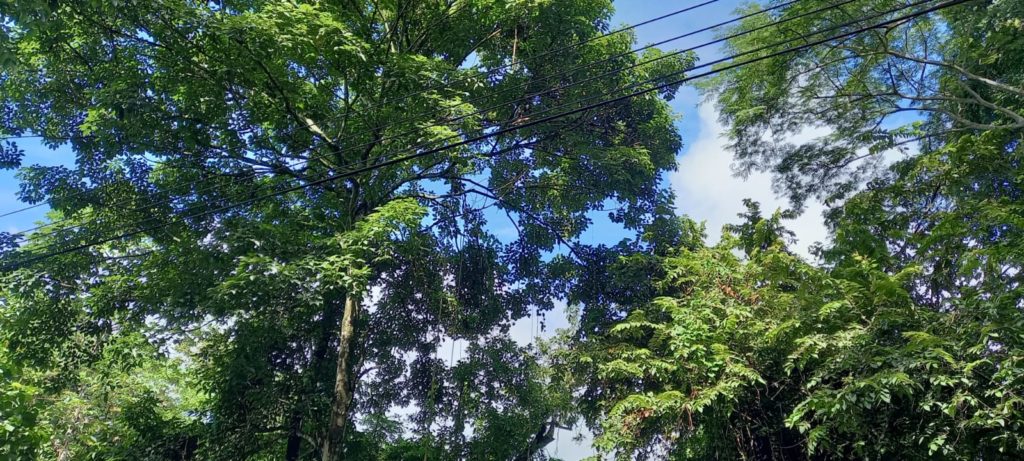 Near the Rio Lagarto there are lots of trees with lush foliage.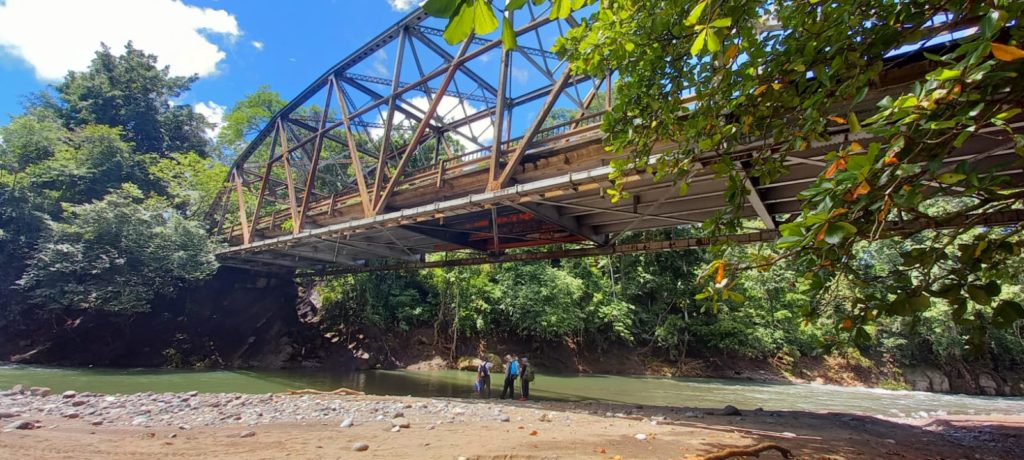 The bridge over the Rio Lagarto spans a quiet stretch of water and a small rocky beach.
The team decided to take a break and rest their legs.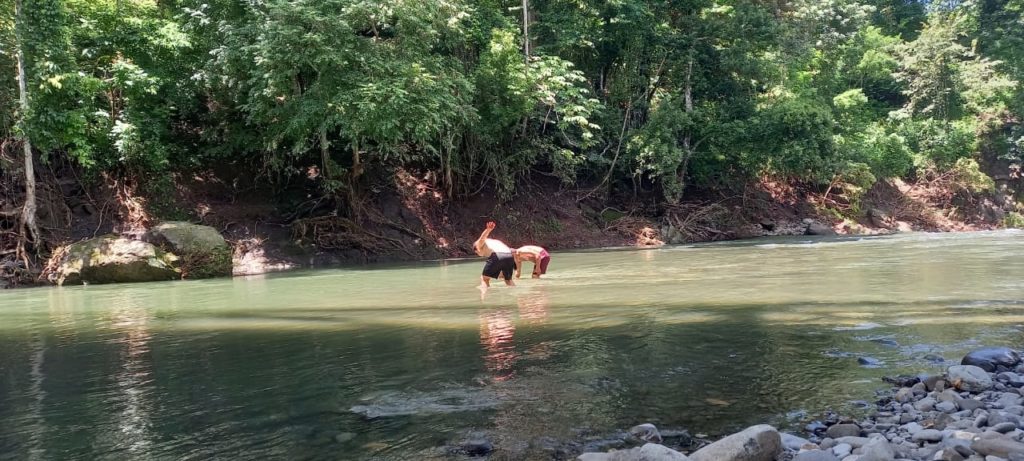 The water was just too tempting to resist.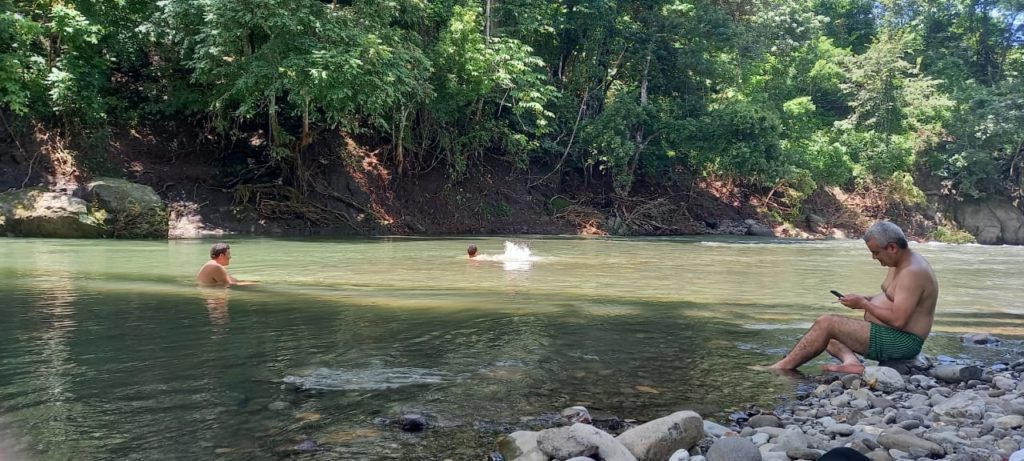 An hour of refreshment was a welcome boost to the team's spirits. Does Leo have a good cell signal here?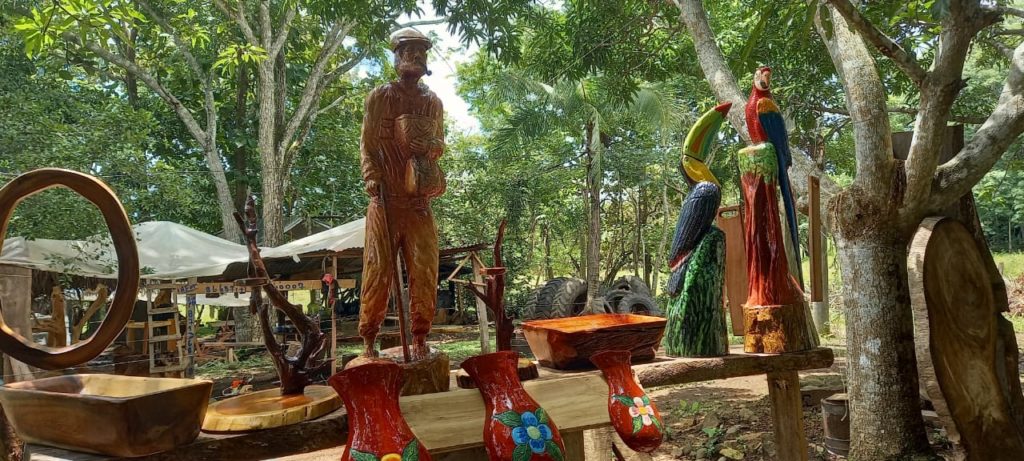 Along the way was a lovely display of local art.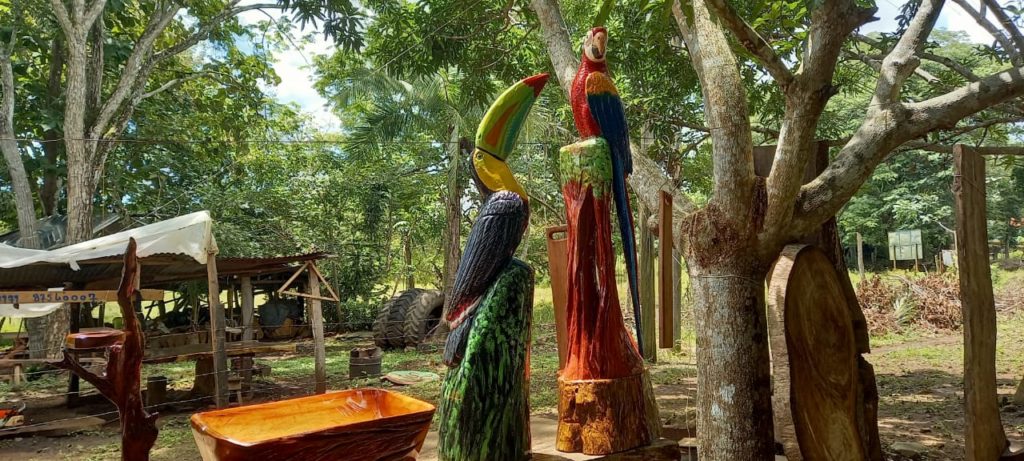 Toucans and scarlet macaws are just two examples of the colorful birds one can spot in the forests of western Costa Rica.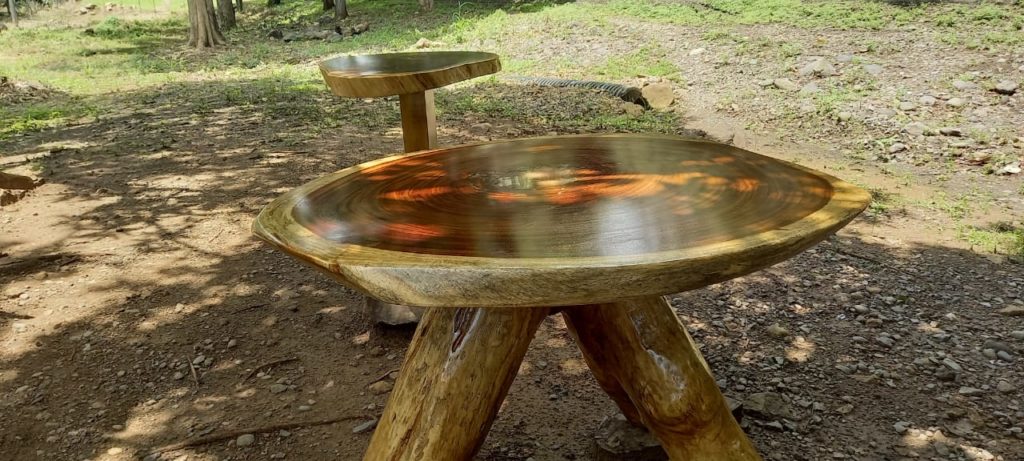 Wood from the common guanacaste tree makes beautiful furniture.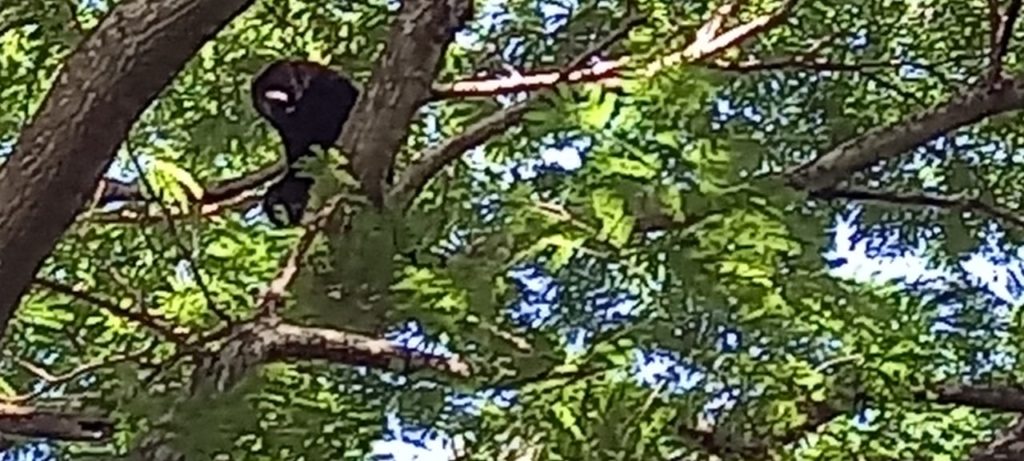 What's that in the tree? Is that a monkey?!?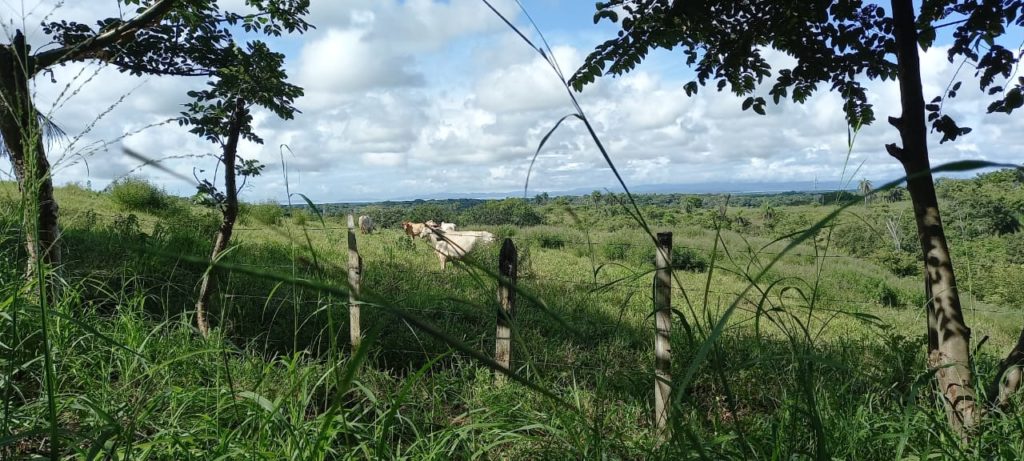 The cows don't really seem to be very interested in anyone passing by.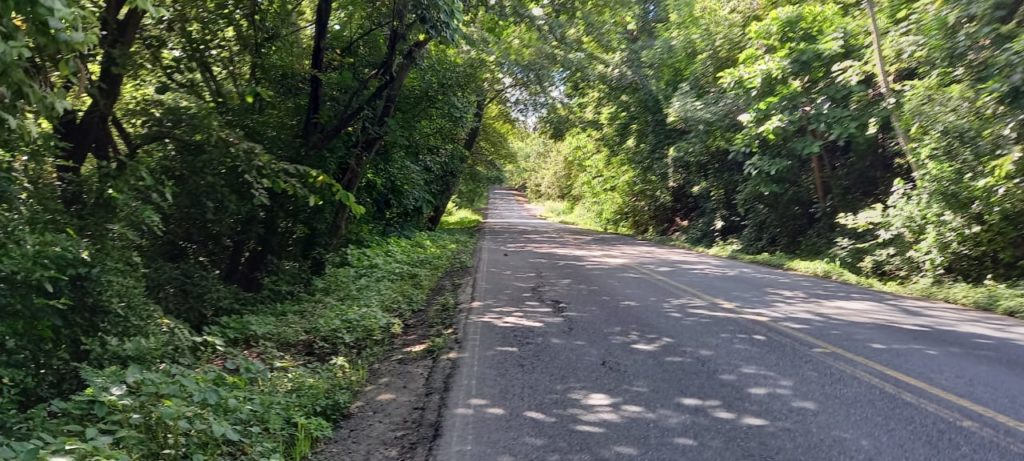 The team is always happy to find someplace cool and green and shady.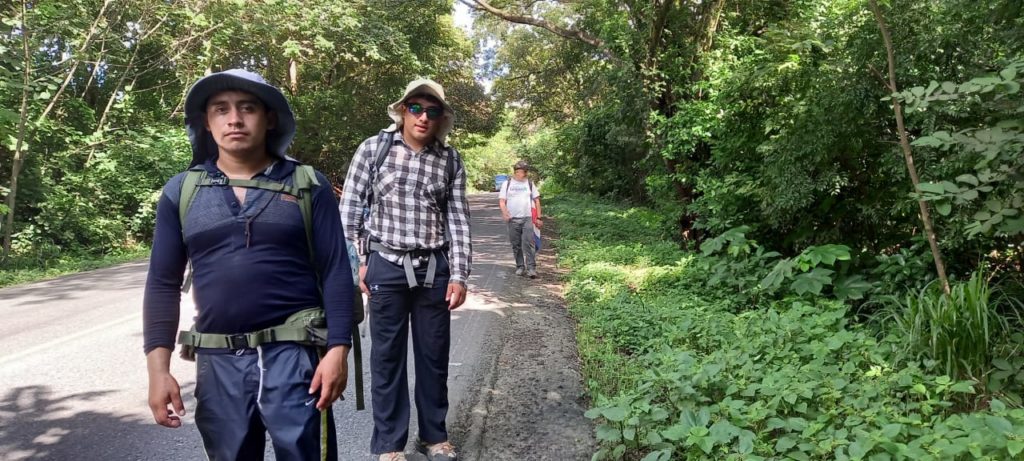 In Judas de Chomes, there were no arrangements for a place for the team to spend the night. They were able to find a cabin, but it was in a fairly remote location that had no cell service. I believe Fr. Miguel said they didn't even have electricity for the night. A local man they met at a gas station served as their taxi service to get them to the cabin. He was also happy to pick them up the next morning.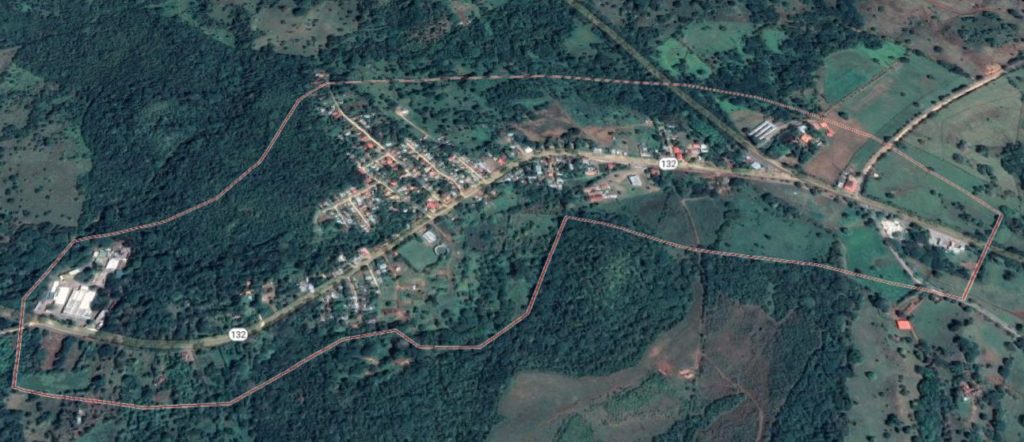 Judas de Chomes is a very small community, with only about 2,000 residents in the town and the surrounding area.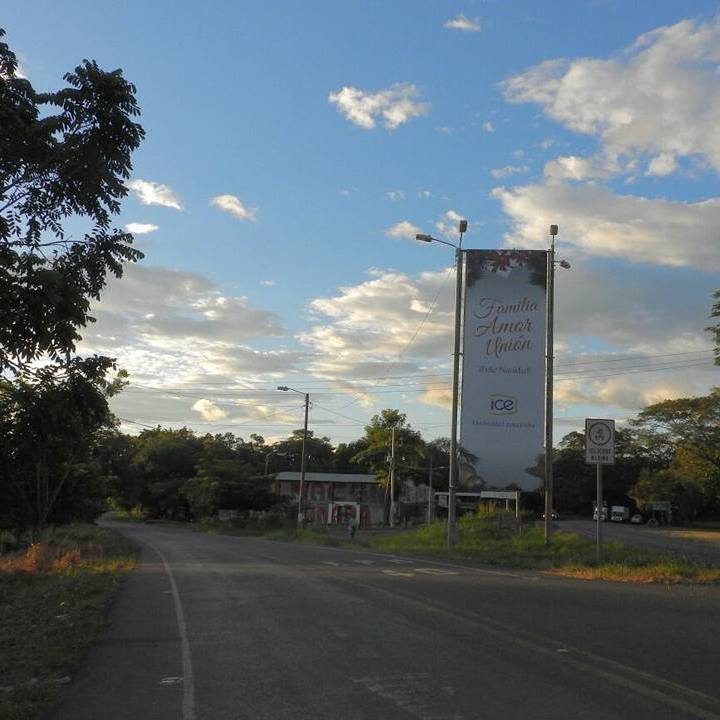 Like many communities in Central America, Judas de Chomes doesn't have a website. But they do have a Facebook page. I found this shot on their page, along with this comment:
And what do you think of when you get to Judas de Chomes?
1) What a beautiful town!
2) At last home!
3) This place is already boring!
4) My beans are going to spoil and my clothes are going to get wet.
5) All of the above.
There may not be much going on, but there is plenty of interesting wildlife…
…and some beautiful places to spend a quiet moment.
15 September – Barranca, Costa Rica
On Wednesday morning, after being dropped off back at the gas station by their friendly local "taxi driver", the team set out for Barranca, 31 kilometers (almost 20 miles) away.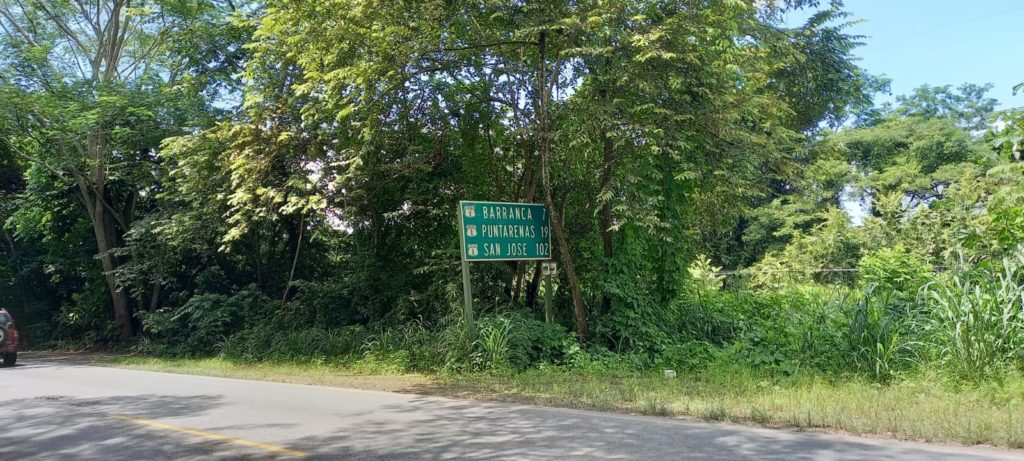 Every step takes the team closer to San José.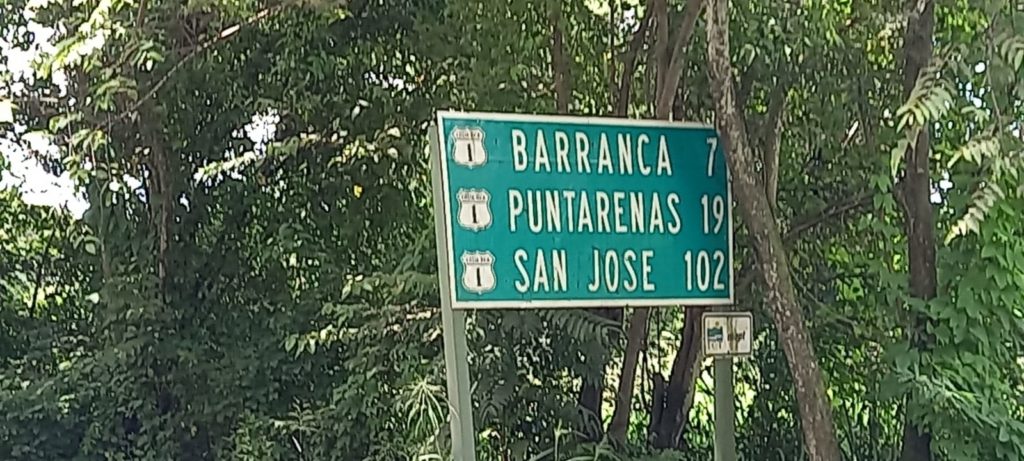 Now they're only about 64 miles from the end of the Camino.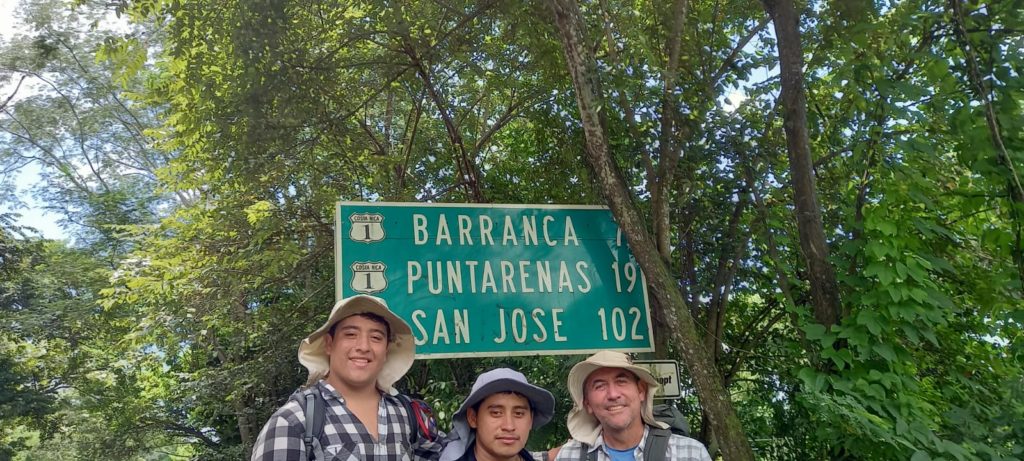 They look pretty excited to be so close!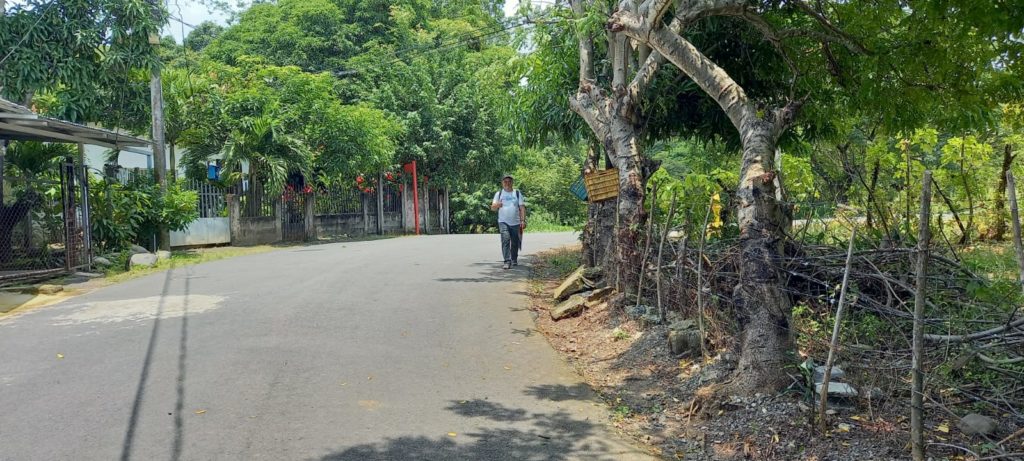 Barranca is a region of Costa Rica best known for its Pacific Coast beaches. But the team didn't get close to the beach on today's route.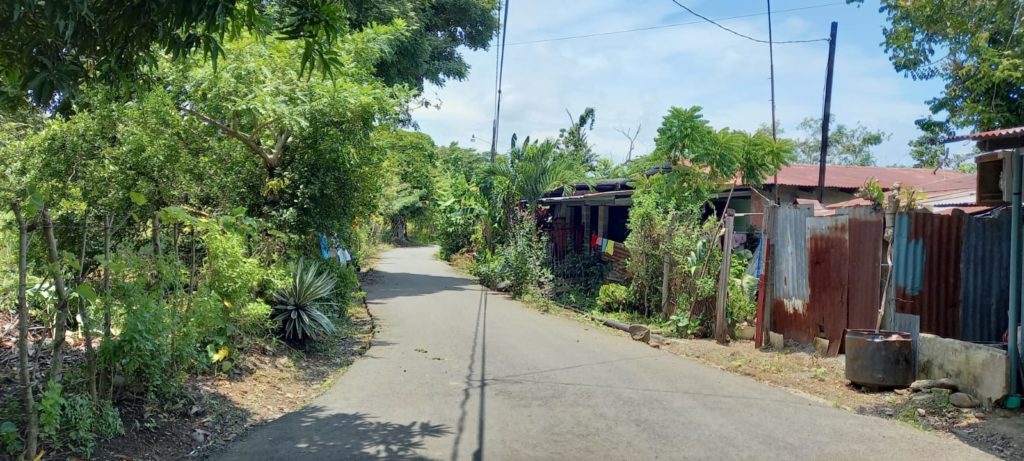 The small community in which they stayed is in a part of Barranca where people struggle to make a living.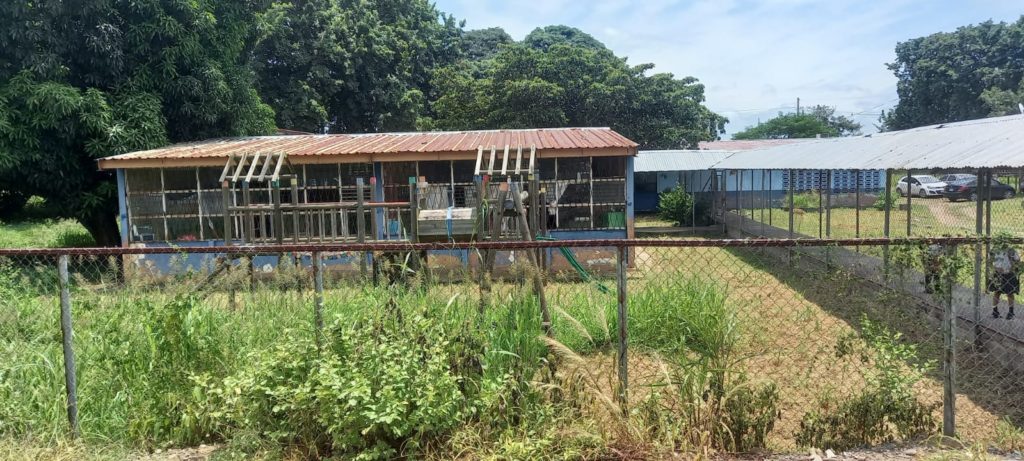 There is a small school in the neighborhood. Seeing this school was a good reminder of the purpose for the Camino.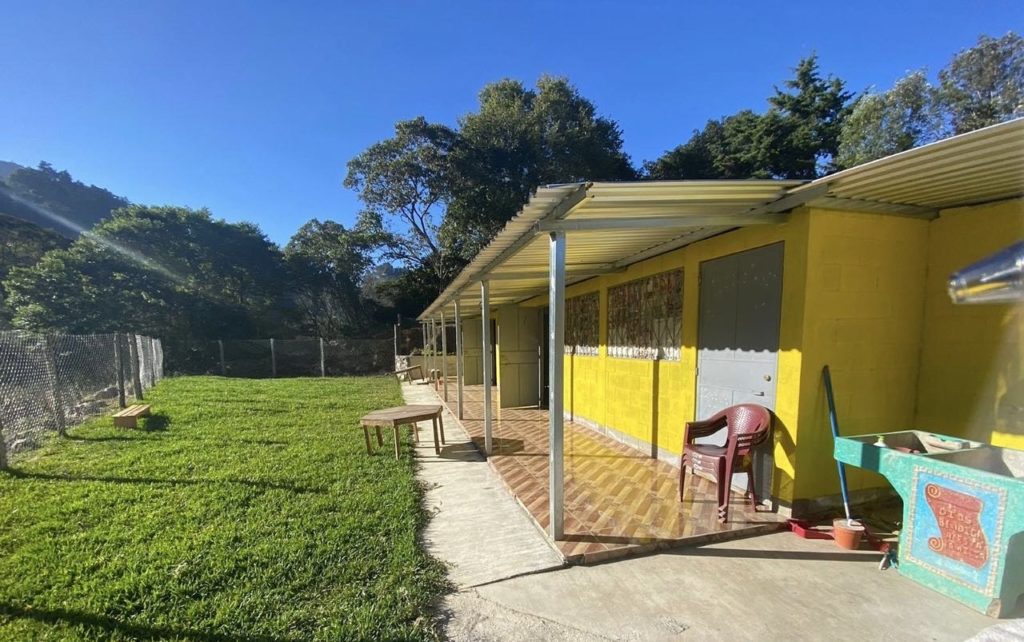 The Little Mountain School back in Joya Honda, Guatemala is precious to Fr. Miguel and all the members of his teams in the U.S. and Guatemala. Your donations to sponsor Fr. Miguel on El Camino de San José are all used for the support of The Little Mountain School.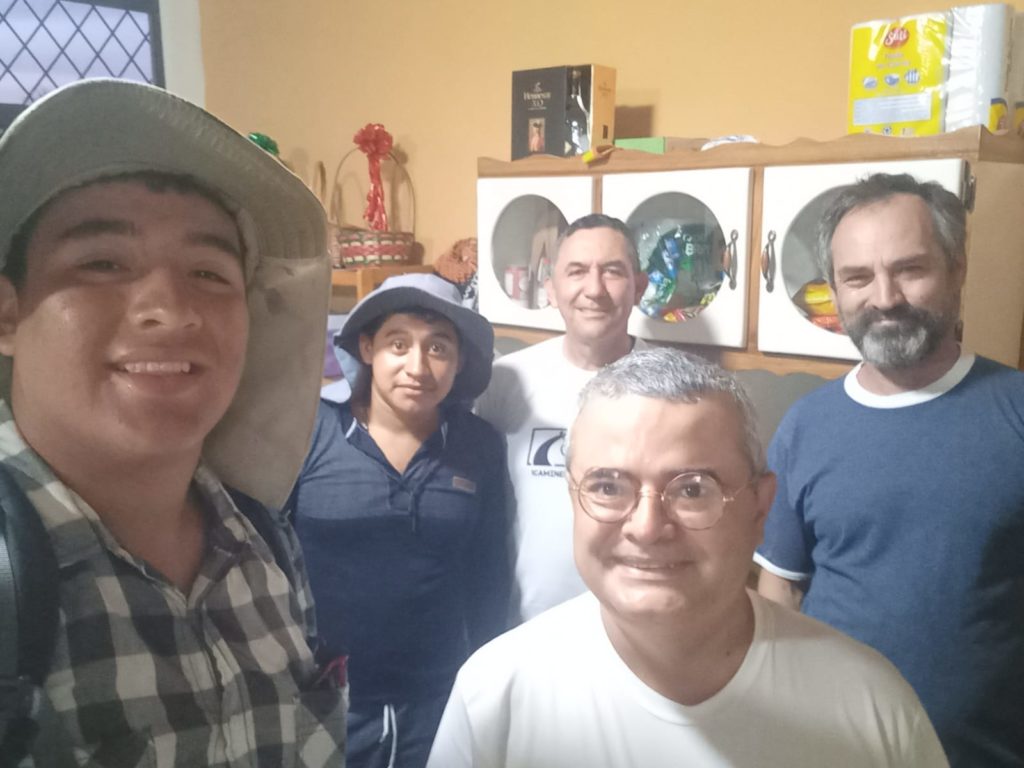 In Barranca, Fr. Francisco graciously received the team. Fr. Miguel, Ignacio, Eduardo, and Leo want to express their deep appreciation for his hospitality.
We've only got about four days left on the Camino. And then there will be the journey back to Guatemala, and a few days to unpack lessons learned and memories made on the road. We all hope you'll follow along!