20 September
It's hard to believe that Fr. Miguel, Ignacio, and Eduardo have been walking for two whole months. Leo joined the team a couple of weeks ago for the last two hundred miles, and the time seems to have just flown. Today Fr. Miguel wanted to send us a special message before he set out on the final day of El Camino de San José.
Fr. Miguel's message in English
Fr. Miguel's message in Spanish
Fr. Miguel, Ignacio, and Eduardo have been so blessed by the hospitality of Leo and his family at their home in Alajuela, just a few miles from San José. The team was able to stay at their home in the days just following their arrival in Costa Rica, before they were able to head north to the Nicaraguan border to begin the Costa Rican portion of the Camino. Now they have returned to Leo's home for a second stay while they complete the Camino. They'll be hosted by Leo's family until their return to Guatemala in a few more days.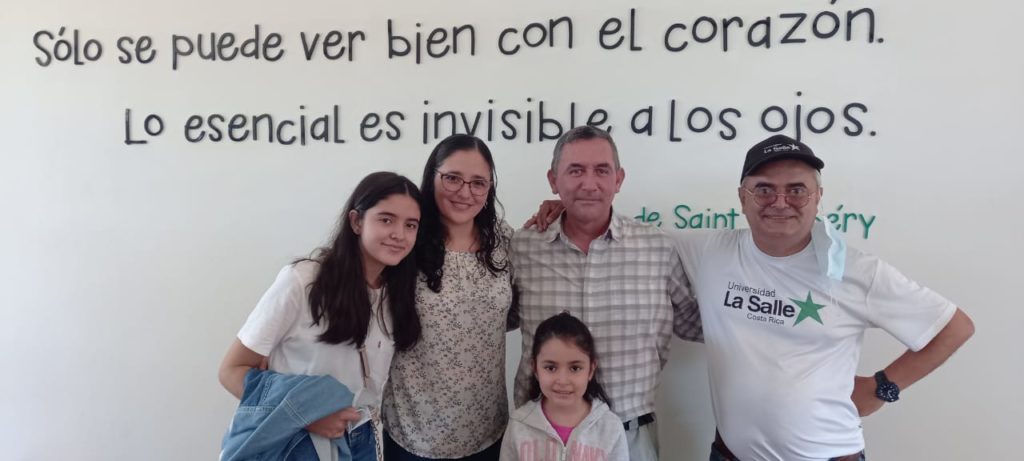 This photo of Leo and his family was taken at a local chapel. The quote on the wall behind them is from the French writer Antoine de Saint-Exupéry. It translates, "You can only see well with your heart. The essential is invisible to the eyes." This might have been a good motto for the Camino. As I've talked with Fr. Miguel over the weeks he has been on the road, we have discussed many times how the team has seen and experienced many amazing things on this journey. But they have been challenged internally and transformed spiritually in ways they never anticipated.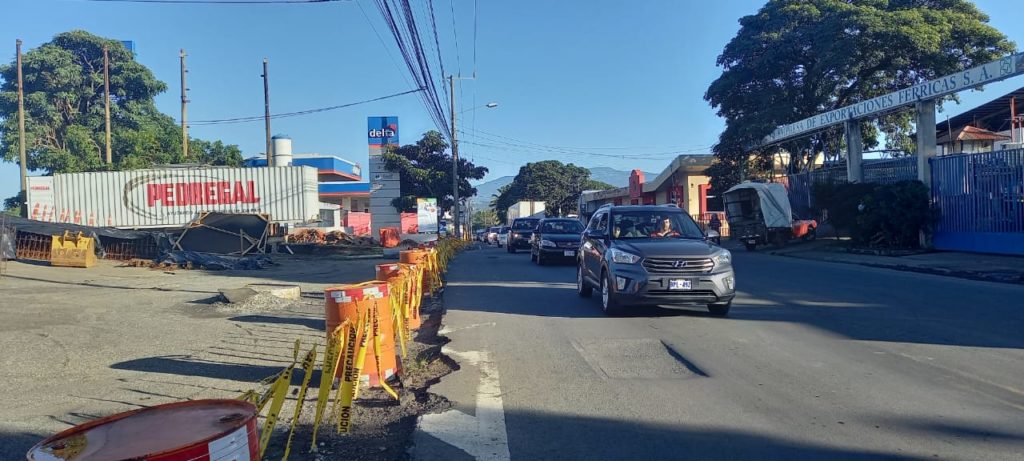 The team had a beautiful day to walk from Alajuela to San José. The planned route covered only about 12 miles, an easy walk compared to many other days during the Camino.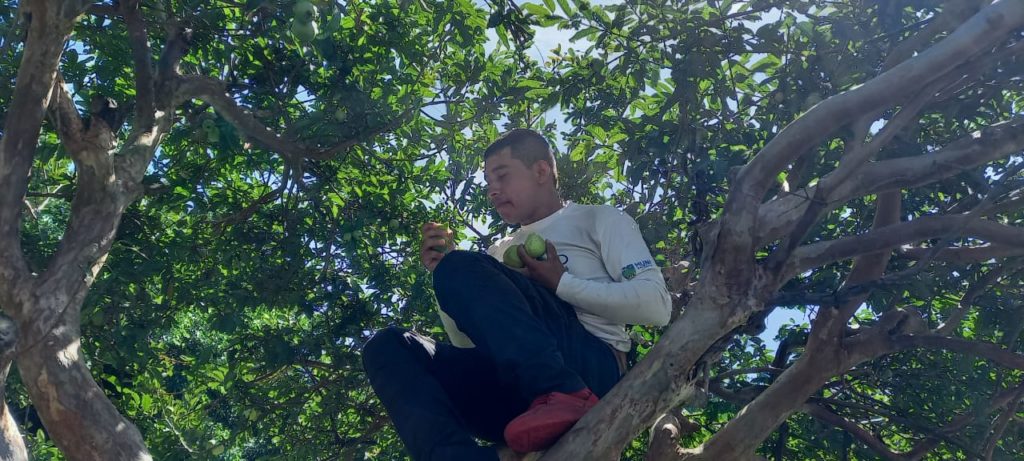 Ignacio found an opportunity to enjoy a little fresh fruit during a rest stop.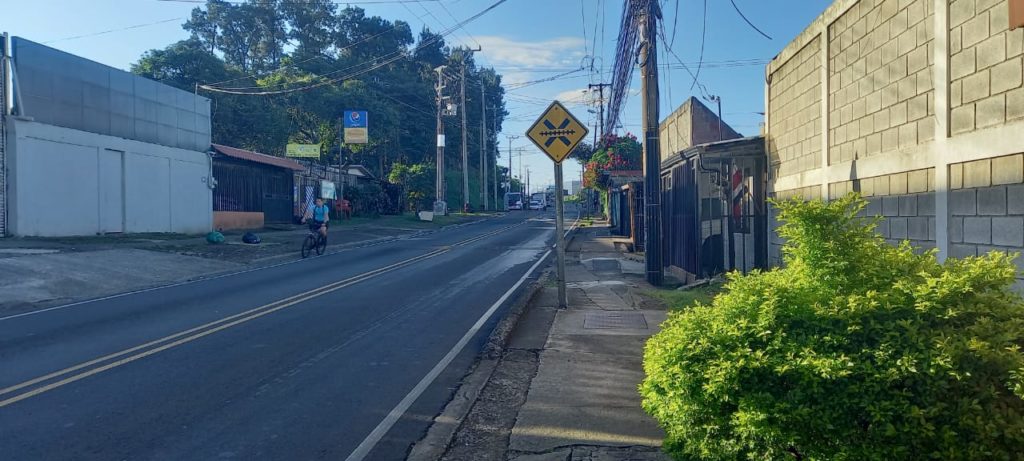 There's really not a lot of open country between Alajuela and San José.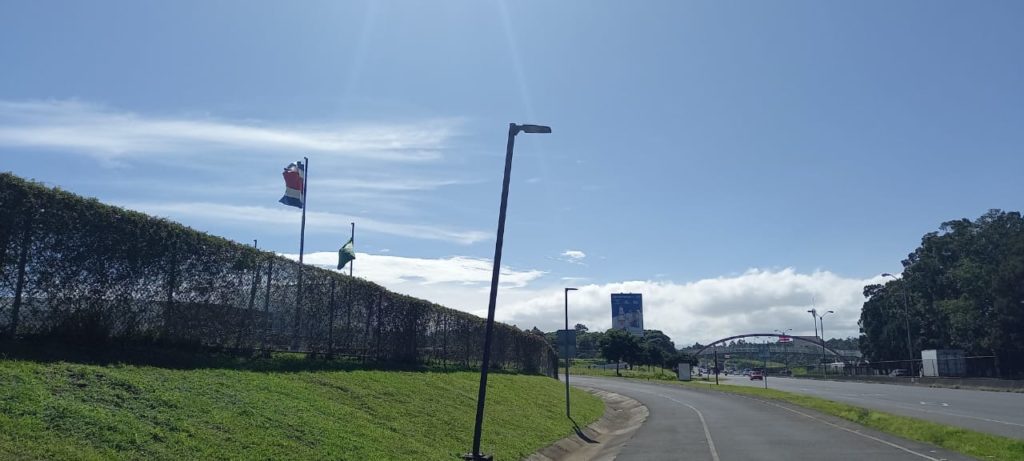 As the team drew closer to San José, it became continually more apparent that they were approaching a big city.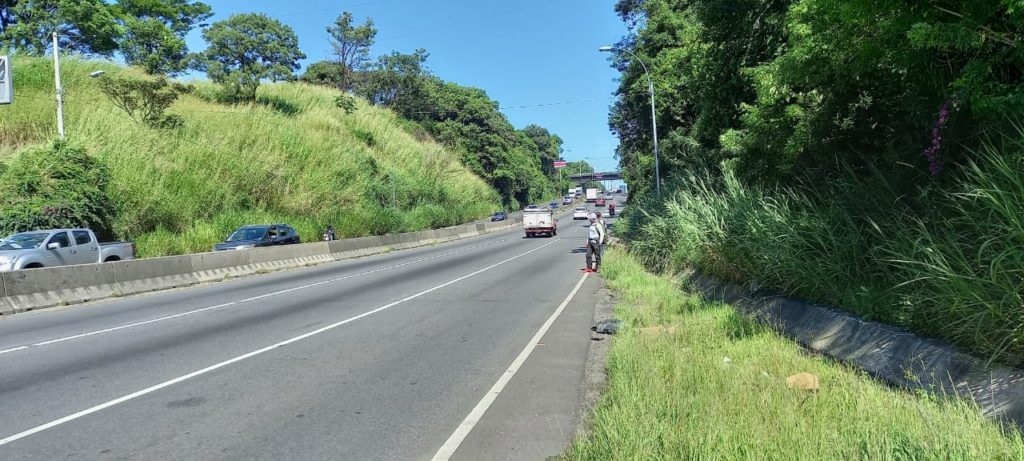 The roads got bigger and busier.
But they're still in the tropics. There's still a LOT of green!
Time to exit the highway and head into downtown San José.
In the middle of San José is a monument to León Cortés Castro, who was President of Costa Rica from 1936 to 1940. His time in office is often called the "iron bars and cement administration". During his presidency, many ambitious building projects were undertaken, including the construction of La Sabana International Airport, which was in use for 44 years, until the opening of Juan Santamaria International Airport in Alajuela.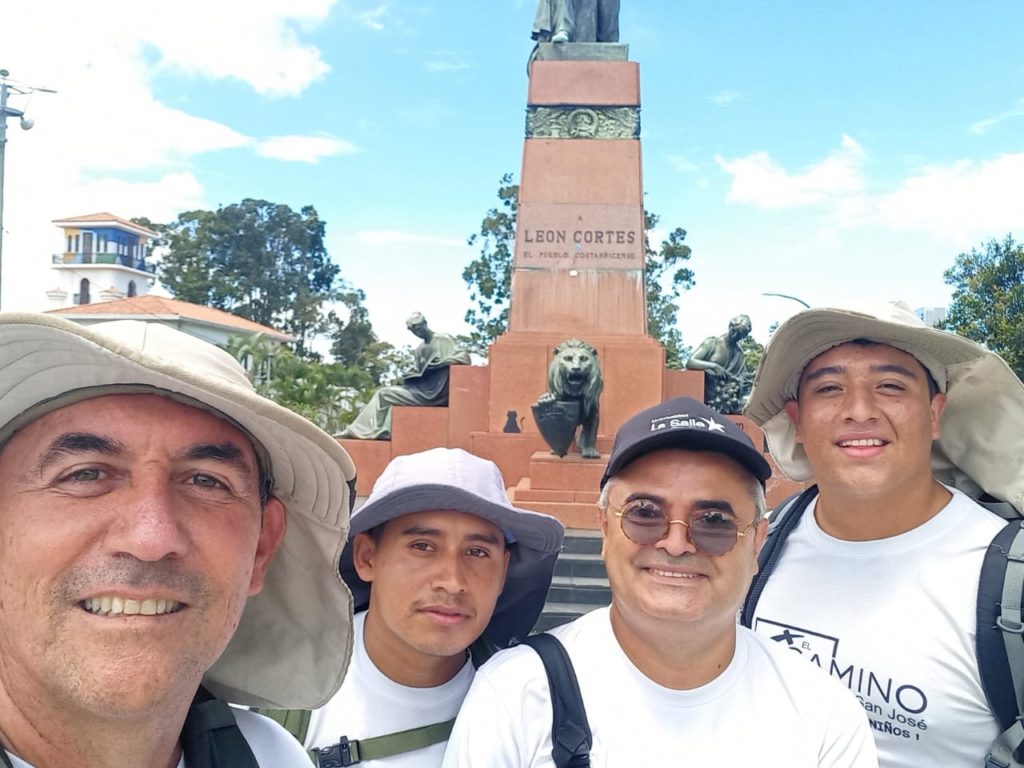 The monument stands in the center of La Sabana Metropolitan Park, Costa Rica's largest and most significant urban park. The area has been used for recreational activities since the 17th century. In 1977, La Sabana was officially opened as a park following a decade-long campaign to transform the area into a green space with large plantings of trees, shrubs, and grass. In 2001, La Sabana was declared a National Architectural Heritage Site.
Today, the park houses Costa Rica's national stadium, the Costa Rican Art Museum, several sports venues, and a large artificial lake.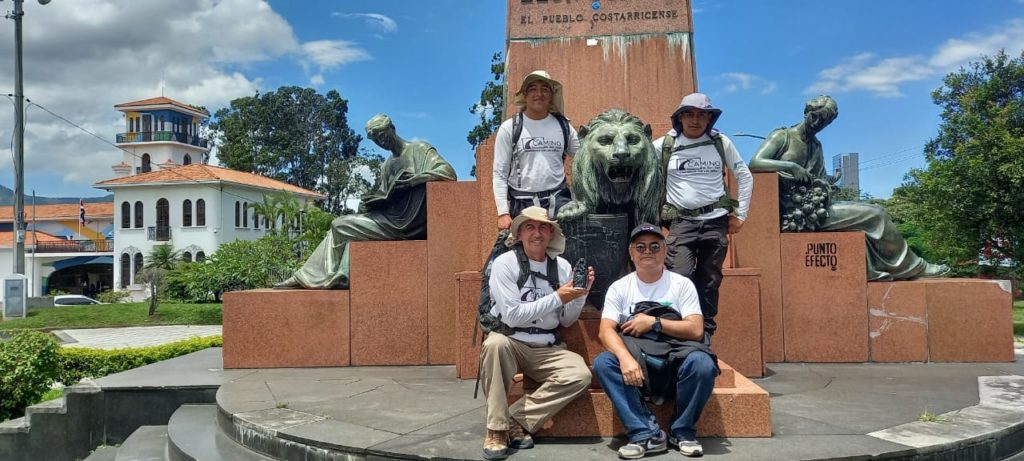 La Sabana Metropolitan Park is known as "the lungs of San José". It's the perfect place to relax after a long day of walking.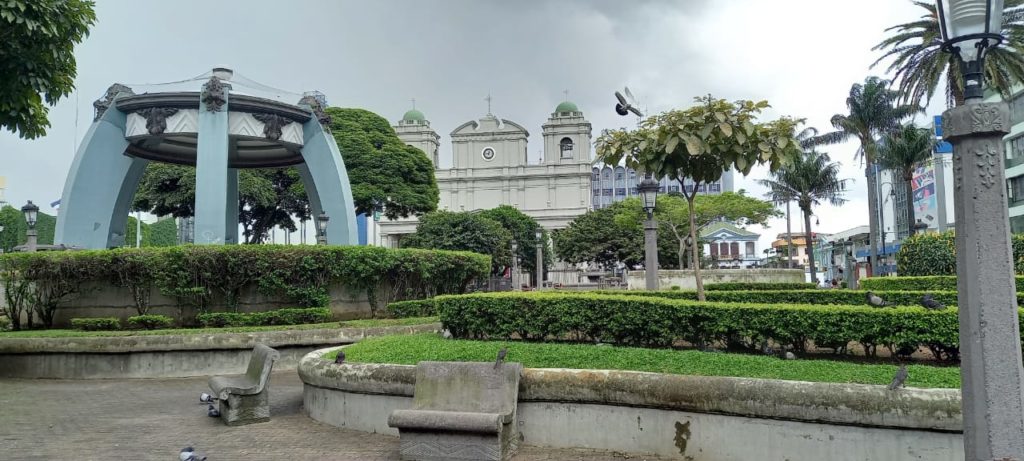 Just across from San José's Cathedral is Central Park with its iconic bandstand, built in 1944.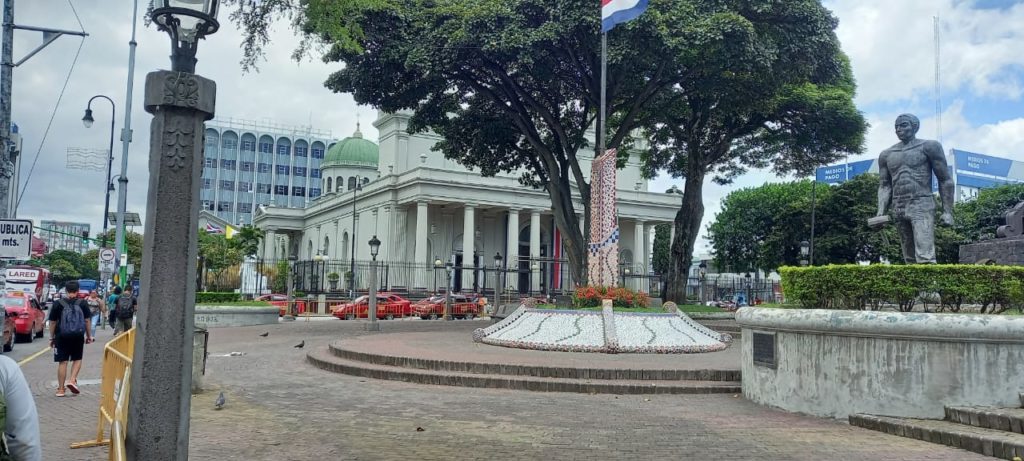 Walking around the park brought our pilgrims right to the front doors of the Cathedral.
Fr. Miguel said it felt a bit surreal to kneel in front of the Cathedral to give thanks to God for safely reaching the end of the Camino after having been on the road for two months.
After a time of prayer outside the Cathedral, the team made their way inside.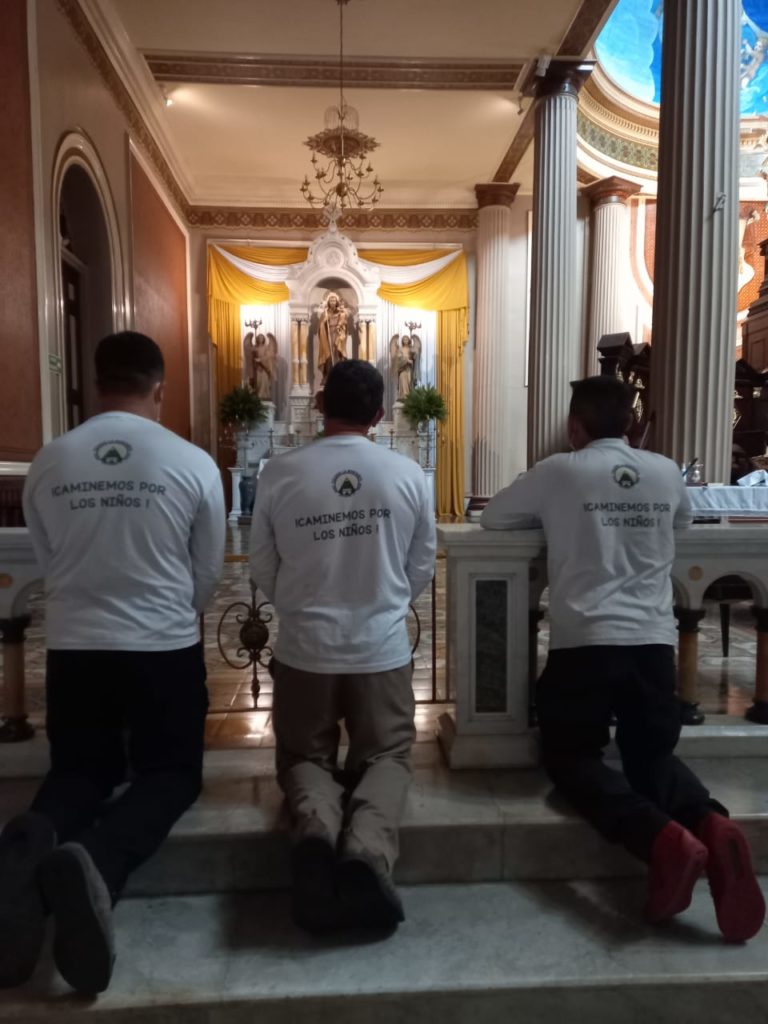 Tomorrow, a special Mass is scheduled to celebrate the completion of the Camino. It will take many days, perhaps weeks, to unpack the lessons of the Camino. I'm hoping to be able to write about some of those lessons in days to come. But for now, I will invite you all to join me, together with the team, in giving glory and thanks to God for His presence and protection all along the way.y
Remember that El Camino de San José was undertaken for the purpose of raising funds for the support of The Little Mountain School in Joya Honda, Guatemala. The Camino may have come to an end, but the journey continues. The precious children of the region surrounding our school will quite literally have a different, better life because of your support. We invite you to continue to follow our story and support our children with your financial contributions and your prayers. We are more grateful than we can express.